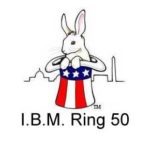 Ring 50 is a chapter ("ring") of the International Brotherhood of Magicians (I.B.M.), the world's largest organization dedicated to the art of magic. As a non-profit, 501(c)(6) association, Ring 50 serves the Washington D.C., Northern Virginia, and Maryland region.
Membership in Ring 50 is open to all professional, amateur, and hobbyist magicians, as well as anyone who just loves the art of magic.  Learn more about membership.
Ring 50 meets on the first Wednesday of each month (except July).  Learn more about monthly meetings.
---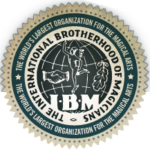 The objectives of the I.B.M. include:
Organizing and associating those interested in the art of magic and its advancement




without regard to race, color, religion, sex, or national origin;

Advancing the ethics of the magical fraternity by adopting a Code of Ethics;

Encouraging humane treatment of animals used in magic presentations;

Opposing public exposures of the principles of the art of magic; and

Protecting the magic creations of authors and inventors.
---
Ring 50 Officers
President
Larry Lipman
703-859-8526
president@ibmring50.org
Vice President
Stan Hillard
703-430-4534
vp@ibmring50.org
Secretary
John Roberts
703-519-0919
secretary@ibmring50.org
Treasurer
Marc Carrion
540-809-8453
treasurer@ibmring50.org
Sergeant-at-Arms
Richie Klein
703-470-3274
sgtarms@ibmring50.org
Magi-Gram Editors
John Roberts & Marc Carrion
magi-gram@ibmring50.org