Magi-Whirl 2019 provides a unique opportunity to learn from some of magic's best teachers.  We're thrilled to host four amazing lectures, covering a variety of genres and styles. Convention registration includes all lectures, the Dealers Hall, and one Gala Show ticket. 
There's something for everyone at Magi-Whirl 2019, so be sure to register now to take advantage of advance pricing!
Note:  These are educational lectures for magicians only.  They are not entertainment performances for the public.
---
Gustavo
Raley

Master
Illusionist

Christopher
T. Magician

Family
Magician

Niels
Duinker

Comedy
Juggler

Jessica
Jane

Magical
Entertainer

Christophe
Jelinski

D.C. Magician
of the Year

Michael
Finney

Master of Ceremonies
---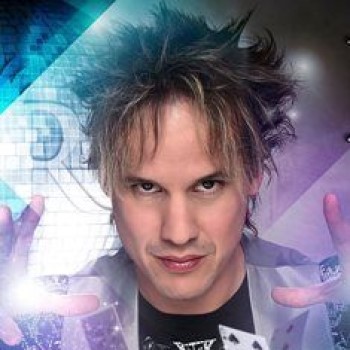 Gustavo Raley
Born in Buenos Aires, Argentina, Gustavo Raley began his artistic career with live performances by the age of four.  As one of the most awarded illusionists in Latin America, Raley has brought his magic to more than 30 countries around the world.
In 2003, Raley presented his creations at FISM — the World Magic Championship held in the Netherlands.  Raley has designed patented products and magic games that are marketed in Japan, France, Brazil, Spain, Switzerland, China, Mexico, Argentina, and the U.S.
---

Christopher T. Magician
Christopher wrote the book on performing magic for kids… literally.  In fact, he has written two!
​​His books BEYOND LOOK DON'T SEE: FURTHERING THE ART OF CHILDREN'S MAGIC, and JUST FOR FUN have taken the magic world by storm, receiving countless rave reviews, and taken him on lecture tours around the country, teaching other kid show magicians how to improve their craft.
​The techniques and silliness Christopher put forth in his books were honed over fifteen years of performing magic for children at parties and other special events.
---

David Roth
David Roth is widely regarded as one of the world's greatest living coin magicians. He is known both for tremendous technical mastery and for playful and surrealistic formal performance pieces. Roth is considered one of the finest sleight-of-hand performers, and is world-renowned as the finest coin manipulator alive today.
David has performed the world over. He has made television appearances in South America, Europe, Japan, and the United States, where he has been seen on the David Letterman show, HBOs "Magical Moments," and other network appearances over the years.
Lauded by his peers, he has twice won the coveted Magician of the Year award at the Magic Castle, and their Creative Fellowship for Lifetime Achievement in Magic. He received the Medal of the Inner Magic Circle with Gold Star from the Magic Circle in England. He was backstage magic consultant to Ricky Jay in "Ricky Jay On The Stem" and has traveled extensively with Jay in the hit show, "Ricky Jay & His 52 Assistants." His book Expert Coin Magic has become a standard text on the subject and is known to magicians all over the world.
---

Michael Finney
After spending part of his early career as a close-up magician and a children's performer at a theme park, Michael Finney decided to concentrate strictly on comedy magic.  He has appeared on TV's Star Search, was nominated for 'Magician of the Year' by The Magic Castle, performed at the 2004 Inaugural Gala for President George W. Bush, and received the Silver Lion Head award for excellence in comedy and magic from magicians Siegfried and Roy.
Once a regular performer on NBC's World's Greatest Magicians and World's Wildest Magic shows, Finney now performs primarily one day corporate events, charity events, and at casinos. He is one of only a few magicians with their own foundation, which benefits firefighters and a school for homeless children.
Finney currently serves as the international president of the International Brotherhood of Magicians.